Darkroom V4.0 comes to India Bazaar (Gerrard Street)
TRIGGER WARNING: STORIES OF RAPE AND CHILD ABUSE.
Darkroom V4.0 – An Immersive Sensory Storytelling Experience (Multi-lingual)
1 Show | Multiple Stories | Multiple Experiences
#sensoryexperience #immersivetheatre
TRIGGER WARNING! STORIES OF RAPE AND CHILD ABUSE Run Time – 105 Mins | 1hr 45Mins (No Intermission)

Rangaai Theatre Company presents a unique variant of experimental theatre; that touches upon Antonin Artaud's (1930) Theatre of Cruelty and Surrealism along with elements that harness the senses of the audience to make them encounter the unexpressed emotions of the subconscious. Darkroom V4.0 is an attempt at bringing to light the traumatic state of mind, loss, and indignation of mankind through a series of South Asian stories.

Upon arrival, you interact with some characters, and some sensory elements, along with 30 microstories all revolving around the themes and the emotions of Darkroom V4.0. The name of the performance hints at the treatment given to these stories. Darkroom essentially refers to the process of developing photographic films onto light-sensitive photographic paper through various techniques such as dodging and burning. This is carried out with the aid of red light also known as safe light.

In order to conceptualize this process, Darkroom V4.0 takes the form of Blackbox intimate theatre wherein each step is amplified dynamically. While these stories are considered photographic films, the audience's psyche is the photographic paper; and the performance itself is the development process created by performers, singers, musicians, make-up and lights, sound, and smell. All these facets lend the art of storytelling a distinctive twist Rangaai Theatre Company's production aims to establish a trend of shared theatrical experience.

Darkroom V4.0 uses ideas such as projection, sounds, smell, and live music to evoke Theatre of Cruelty and engage the audience in real time. It merges classics with its modern tryst of absurdity; giving the performance a holistic sense of reality running parallel to collective subconsciousness.

Stories Segments:
1. Khol Do (1952) – Saadat Hasan Manto – English/Urdu – Blindfolded
2. Choose A Story – Interactive micro story segment / Kafan by Munshi Premchand (Hindi/English)
3. Durga Pujo (A True Story) – Anonymous – English/ Bengali – Theatre of Cruelty

TIMES
For evening performances, doors open at 7:20 pm, and the show at 7:30 pm.
For Matinee performances, doors open at 1:50 pm, and the show at 2 pm, and for 3 pm show gates open at 2.50 pm.

Venue:
Gerrard Art Space,
1475 Gerrard Street East Toronto, ON M4L 2A1

Saturday, July 8, 2023, @ 2 PM (Multi-Lingual Performance)
Saturday, July 8, 2023, @ 7:30 Pm (English Version)
Sunday, July 9, 2023, @ 3 PM (Multi-Lingual Performance)

Venue:
The Attic Studio and Theatre
1402 Queen St E Unit C3, Toronto, ON M4L 1C9

Saturday, July 29, 2023, @ 7:30 Pm (English Version)
Sunday, July 30, 2023, @ 2 PM (Multi-Lingual Performance)
About Rangaai Theatre Company
(Est. Feb 2016 in Mumbai, India)
The word Rangaai refers to the Goddess of Theatre; as our mother who gives birth to and nurtures the artist in us throughout our life on stage. With this in mind, the Rangaai Theatre Company is dedicated to ushering experimental and artistic pieces onto its audience.

We do this by means of introducing both new and old theatre techniques from around the world. But not to restrict ourselves to the theatre alone, we innovatively look into other artistries to find resemblances and replicate them in our performances. Our forte lies in designing immersive sensory theatre experiences for our audiences.

We began our journey in 2016 in Mumbai, India with our first version of The Darkroom Project. Since then we have performed more than 350 shows of 20+ productions at 30+ intimate black box spaces in 5 major cities in India. And now we begin our adventures in Toronto with Darkroom V4.0 for Canadian audiences
About The Director:

Tushar Tukaram Dalvi is a seasoned theatre practitioner from Mumbai, now residing in Toronto. He is a multi-disciplinary artist who dabbles in Acting, Directing, Light design, and Film making. He has been acting on stage since 2006 and worked with noteworthy theatre directors in Mumbai. In 2016, he founded the Rangaai Theatre Company which specializes in creating immersive and sensory-based theatrical experiences for intimate and alternate spaces. His work tells compelling stories reflecting contemporary social issues by interweaving fiction, various mediums, and interactive elements.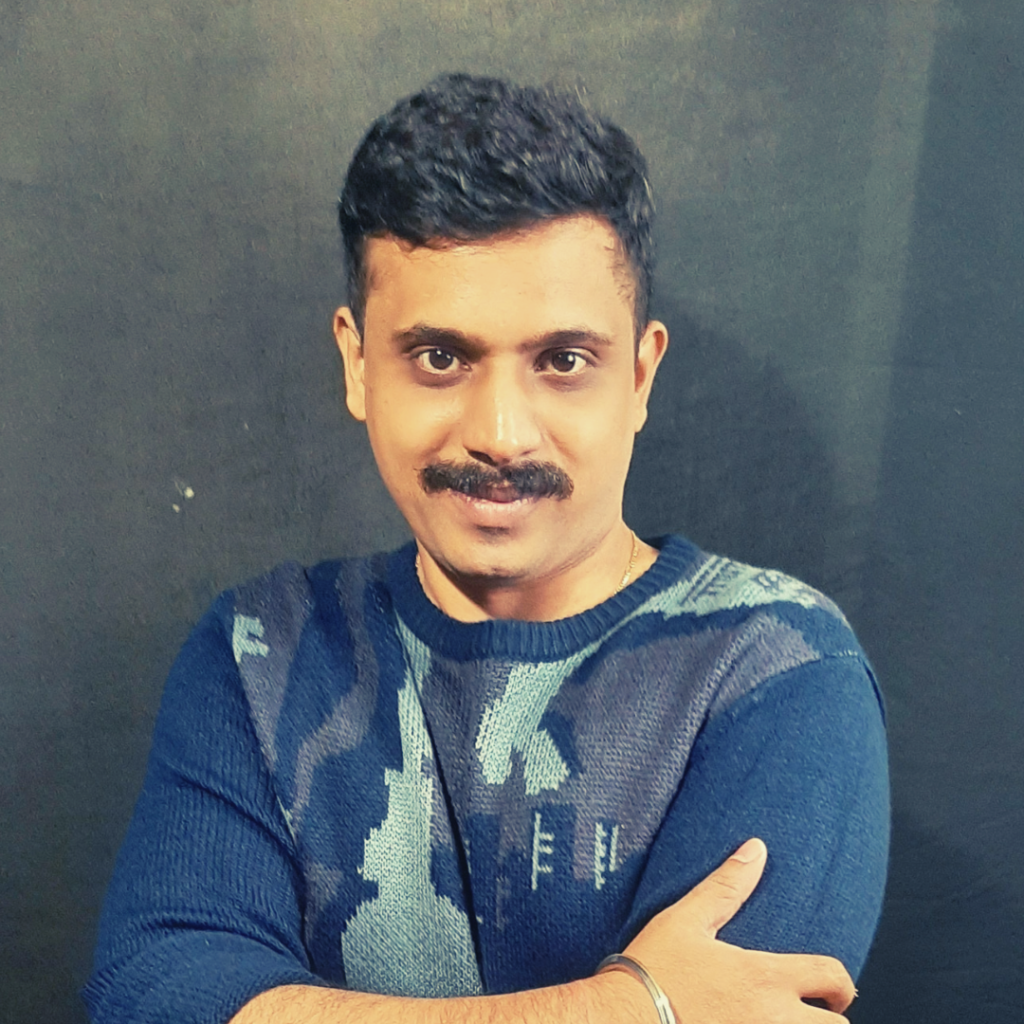 Cast & Crew
Akul Anandur (Dramaturg)
Akul Anandur is a brilliant poet and writer. Mathematician by academia and a writer/ performer by passion. Many of his poems about Science, math, Society, and the absurdity of life have been published in several journals and publications in India. He is also an excellent playwright who dares to cover life's absurdity with a sense of humor. He has been associated with the Rangaai Theatre Company for the last 3 years and also writes and performs for the troupe.
Amalan Das
Amlan is an artist who dabbles in acting, storytelling, dancing, and everything in between. He has been part of the performing arts scene for more than a decade now. He has been working with production companies across GTA and has been part of numerous stories. He is very excited to be working with Rangaai Theatre Company in their latest production.
Pradeep Venkatesan
Pradeep Venkatesan, who grew up in a suburb of Mumbai, is a budding theater/drama enthusiast based out of Toronto. Pradeep enjoys writing short stories and is a proficient self-taught guitar player, and an audiophile. He is extremely excited to be exercising his creativity through different acts with Rangaai Theatre Company.
Sachin Gupta
Sachin is an aspiring theatre actor in Canada. He has previously worked as a theatre artist with several renowned groups in India and has been pursuing performing arts for the last 10 years. He is passionate about the craft and has performed in various festivals and cultural events.
Shriyanshi Quanoongo
She is currently majoring in drama at Cawthra Park Secondary. In 2021, she was part of the ensemble for her school's annual musical "Matilda". She is also associated with institutions like the National Theatre School (NTS) and was one of the finalists of the international event – the monologue slam competition, in Poland organized by ETTC globally in July 2021. In August 2022 she performed at the Mississauga Multilingual Fringe Festival 2022, organized by SAWITRI Theatre Group, she produced and performed her own show "Charlie the Chaplin". She was also in an online production of "Disdained", with The First Step Theatre Company, and is excited to work with Rangaai Theatre Company on their immersive theatre piece.
Siddhesh Talpade
Siddhesh is a new Canadian who is proud to be associated with Rangaai Theatre Company, Toronto. Originally from India, Siddhesh has worked with Manitoba Marathi Mandal performing in many South Asian regional dramas, dances, and musical performances while he lived in Winnipeg. Siddhesh has a passion for vocalization and singing. He is a trained health professional and has worked in the Health Information Sector. In his spare time, he loves to travel and enjoy art and different cuisines.
Shivam Dwivedi
Shivam Dwivedi is a theatre actor and dancer from Mumbai, India, and now in Toronto. He has been a part of production plays such as Darkroom 2.0, The Proposal, Untitled, and Hayavadana. Apart from acting his interest also lies in Arm wrestling. He is a professionally trained Arm wrestler and has won several competitions on a national level in Arm wrestling in India.
Karan
A Kalaripayattu practitioner, Karan is involved in the sources' work of performative traditions established by Abani Biswas and Jerzy Grotowski. With a focus on body-mind and expression, Karan seeks to intuitively hold space for inspiring experiences.
Savita Gaykar (Artistic Producer)
Savita is an accomplished IT professional with a passion for fashion and a knack for arts and crafts. When she's not busy coding or attending meetings, she's sharing her fashion sense, and travel content with her followers as an Instagram influencer. But that's not all, Savita's expertise in arts and crafts has led her to create beautiful and intricate designs that have garnered attention and admiration from audience and theatre colleagues. She has been working with the Rangaai Theatre Company for the last 4 years.
Pavitra Krishnaprakash
Pavitra is originally from Mumbai with over 15 years of professional Carnatic classical singing experience. She's won numerous awards, performed with diverse musicians, and was a singer in The Live 100 Experience band, a colossal 100-member band finishing as a runner-up in India's Got Talent Season 8. Her artistic flair extends beyond music to gardening, photography, sketching, embroidery, and various DIY crafts.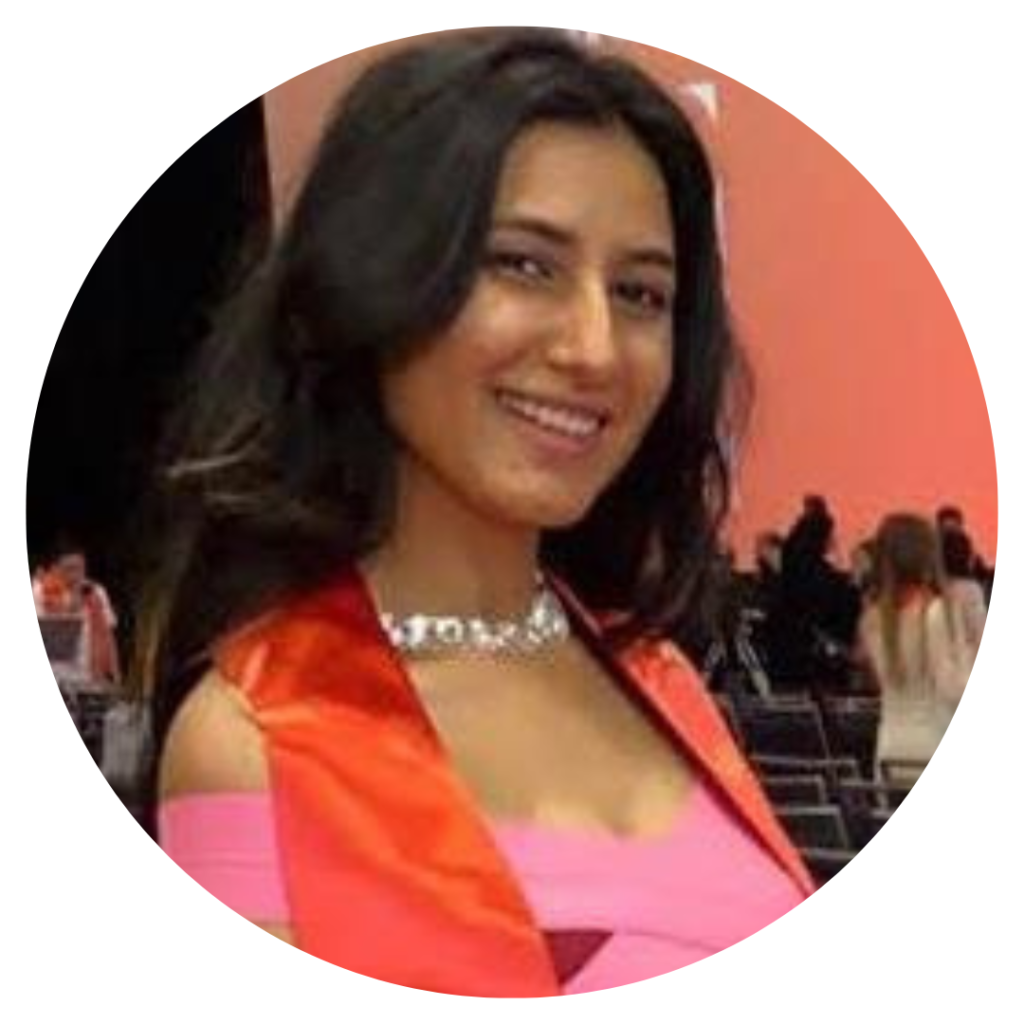 Garima Uppal
Garima is an IT professional by occupation and a Theatre artist by passion. Having produced and led "Nukkad Naataks" in India she hopes to churn her creativity and manifest them into artistic productions. She was an AD/SM for the play "And One More Thing" in New Ideas Festival 2023 hosted at the Alumnae Theatre. She has also acted in a Television Drama "Spread your Wings" telecasted on Doordarshan India.
Terms & Conditions:

TRIGGER WARNING: STORIES OF RAPE AND CHILD ABUSE.
Audiences are free to leave the show at any point between the show if they are uncomfortable
Tickets once booked cannot be exchanged or refunded An Internet handling fee per ticket may be levied.
Please check the total amount before the payment We recommend that you arrive at least 10-15 minutes prior at the venue for a seamless entry
It is going to be an immersive theatre experience where we may take you through different spaces and different stories, so seats are optional and we would suggest guests are mentally prepared to stand through most of the event or offer a seat to those who need it most.
The performance intends to evoke emotions such as fear and also make audiences uncomfortable so as to feel empathy toward the protagonist.
Please do not purchase tickets if you feel sick These terms and conditions are subject to change from time to time at the discretion of the organizer