The Darkroom 3.0 is back in India
TRIGGER WARNING: STORIES OF RAPE AND CHILD ABUSE.
The Darkroom 3.0 – An Immersive Sensory Storytelling Experience (Multi-lingual)
1 Show | Multiple Stories | Multiple Experiences
#sensoryexperience #immersivetheatre
TRIGGER WARNING! STORIES OF RAPE AND CHILD ABUSE Run Time – 105 Mins | 1hr 45Mins (No Intermission)

Rangaai Theatre Company presents a unique variant of experimental theatre; that touches upon Antonin Artaud's (1930) Theatre of Cruelty and Surrealism along with elements that harness the senses of the audience to make them encounter the unexpressed emotions of the subconscious. The Darkroom 3.0 is an attempt at bringing to light the traumatic state of mind, loss, and indignation of mankind through a series of South Asian stories.

Upon arrival, you interact with some characters, and some sensory elements, along with 30 microstories all revolving around the themes and the emotions of The Darkroom 3.0. The name of the performance hints at the treatment given to these stories. Darkroom essentially refers to the process of developing photographic films onto light-sensitive photographic paper through various techniques such as dodging and burning. This is carried out with the aid of red light also known as safe light.

In order to conceptualize this process, The Darkroom 3.0 takes the form of Blackbox intimate theatre wherein each step is amplified dynamically. While these stories are considered photographic films, the audience's psyche is the photographic paper; and the performance itself is the development process created by performers, singers, musicians, make-up and lights, sound, and smell. All these facets lend the art of storytelling a distinctive twist Rangaai Theatre Company's production aims to establish a trend of shared theatrical experience.

The Darkroom 3.0 uses ideas such as projection, sounds, smell, and live music to evoke Theatre of Cruelty and engage the audience in real-time. It merges classics with its modern tryst of absurdity; giving the performance a holistic sense of reality running parallel to collective subconsciousness.

Stories Segments:
1. Khol Do (1952) – Saadat Hasan Manto – Hindi / Urdu – Blindfolded
2. Kafan by Munshi Premchand (Hindi)
3. Durga Pujo (A True Story) – Anonymous – English/ Bengali – Theatre of Cruelty

TIMES
For evening performances, doors open at 6:15 pm, and the show at 6:30 pm.

Venue:
Raah – The Literacy and Cultural Centre,
Lullanagar, Pune

Saturday, July 22, 2023, @ 6:30 PM (Multi-Lingual Performance)
About Rangaai Theatre Company
(Est. Feb 2016 in Mumbai, India)
The word Rangaai refers to the Goddess of Theatre; as our mother who gives birth to and nurtures the artist in us throughout our life on stage. With this in mind, the Rangaai Theatre Company is dedicated to ushering experimental and artistic pieces onto its audience.

We do this by means of introducing both new and old theatre techniques from around the world. But not to restrict ourselves to the theatre alone, we innovatively look into other artistries to find resemblances and replicate them in our performances. Our forte lies in designing immersive sensory theatre experiences for our audiences.

We began our journey in 2016 in Mumbai, India with our first version of The Darkroom Project. Since then we have performed more than 350 shows of 20+ productions at 30+ intimate black box spaces in 5 major cities in India. And now we begin our adventures in Toronto with Darkroom V4.0 for Canadian audiences
About The Director:

Tushar Tukaram Dalvi is a seasoned theatre practitioner from Mumbai, now residing in Toronto. He is a multi-disciplinary artist who dabbles in Acting, Directing, Light design, and Film making. He has been acting on stage since 2006 and worked with noteworthy theatre directors in Mumbai. In 2016, he founded the Rangaai Theatre Company which specializes in creating immersive and sensory-based theatrical experiences for intimate and alternate spaces. His work tells compelling stories reflecting contemporary social issues by interweaving fiction, various mediums, and interactive elements.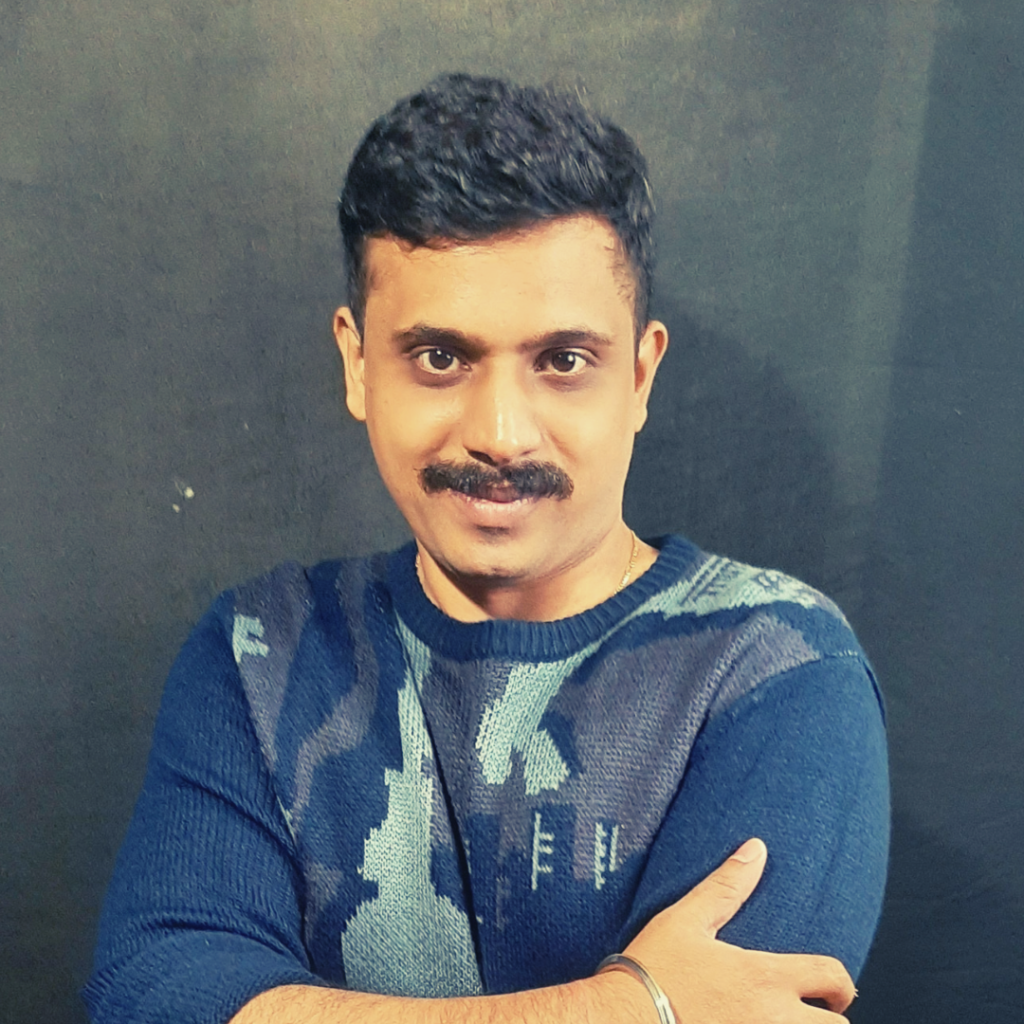 Terms & Conditions:

TRIGGER WARNING: STORIES OF RAPE AND CHILD ABUSE.
Audiences are free to leave the show at any point between the show if they are uncomfortable
Tickets once booked cannot be exchanged or refunded An Internet handling fee per ticket may be levied.
Please check the total amount before the payment We recommend that you arrive at least 10-15 minutes prior at the venue for a seamless entry
It is going to be an immersive theatre experience where we may take you through different spaces and different stories, so seats are optional and we would suggest guests are mentally prepared to stand through most of the event or offer a seat to those who need it most.
The performance intends to evoke emotions such as fear and also make audiences uncomfortable so as to feel empathy toward the protagonist.
Please do not purchase tickets if you feel sick These terms and conditions are subject to change from time to time at the discretion of the organizer